Student View allows teachers to interact with and complete assigned student lessons. Teachers can use the student view function to model lessons or provide guided practice as students work on their ThinkCERCA lessons.
Steps
1. Click on your name in the top right corner.
2. From the dropdown menu, select "Student View."
3. You can now view ThinkCERCA just as a student in your class would.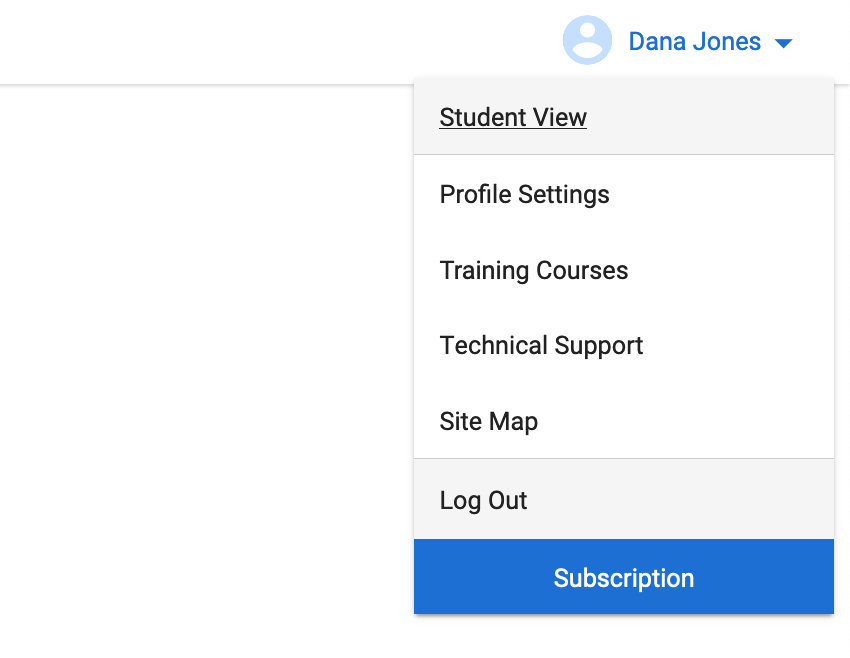 Note:
• Student View will only show lessons you've already assigned. If you have not yet assigned something, you can use the lesson preview to see similar information.
• Student View will automatically save completed work from one session to the next.