Whether your school has limited or full access to technology, ThinkCERCA was designed to work across multiple school environments. The following blended learning models showcase ThinkCERCA's flexibility to scale to fit any classroom implementation model while keeping standards-aligned personalization at the center of instruction.
Limited Access to Technology (Lab/Cart)
In a traditional classroom with a media cart or computer lab access, teachers can easily provide differentiated, standards-aligned instruction powered by ThinkCERCA's audio and vocabulary support features as well as scaffolded close reading and essay writing support.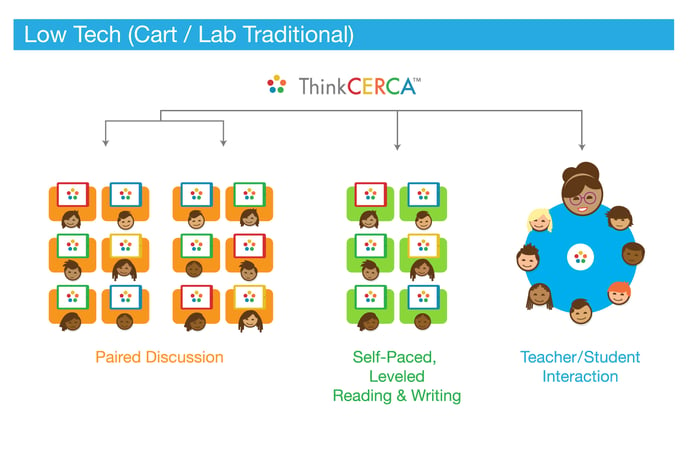 Limited Access to Technology (Centers)
For classrooms with limited access to technology, ThinkCERCA powers offline instruction through vocabulary practice, Socratic debate, and peer-to-peer collaboration in a centers-based rotational model.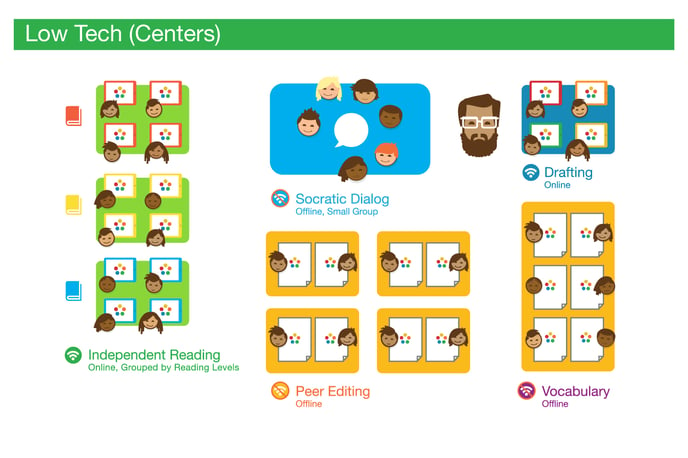 1:1 Leveled Groups
In a one-to-one classroom with leveled groups, students working at different levels of readiness read differentiated texts and build background knowledge to engage with peers in exploring essential questions centered around themes, such as, "How can we prepare to farm in a world with a changing climate?"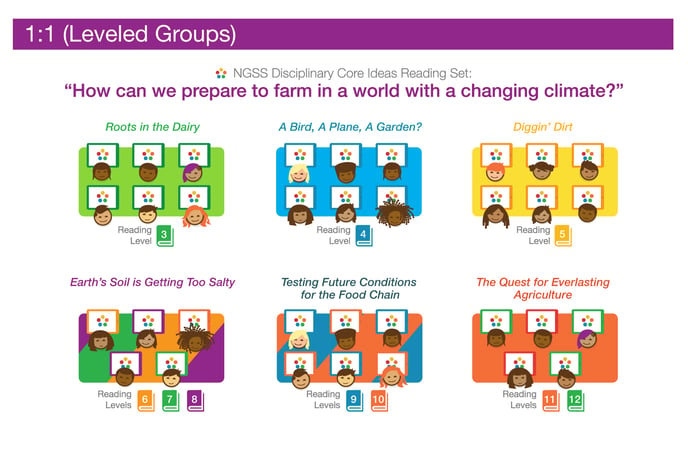 1:1 Flex Rotations
In a one-to-one flex classroom, students learn to work independently using personalized lessons and later collaborate with peers, freeing up the teachers' time to deliver instruction in a small group setting.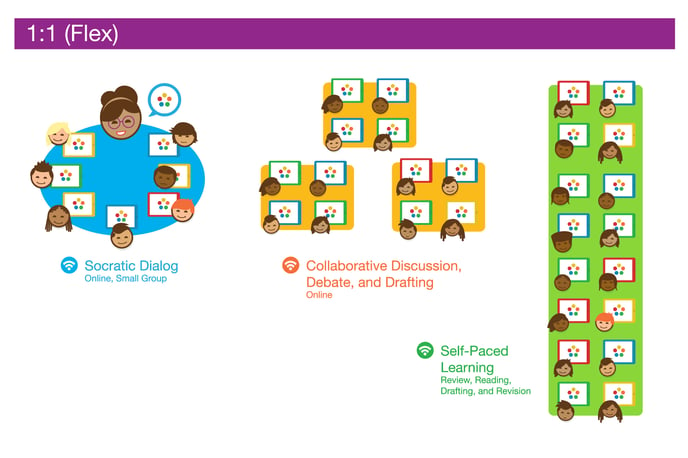 Teaching Remotely? Check out our Week by Week Remote Learning Schedule, Day by Day Remote Learning Plan, and Remote Learning Lesson Plans.